"The Best b2b Lead Generation for Cold Callers"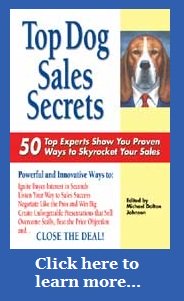 When you are cold calling, does your b2b lead generation make a difference?
Sure your leads list makes a difference. But only you know, how finely tuned you want/need your leads to be and what you need from your list.
When I began cold calling, I figured out how to make cold calls to executives and a system for getting appointments with those prospects. My leads list came pretty much from sitting around with colleagues, brainstorming who we wanted to talk with and getting appointments with those prospects.
Twenty seven new clients a year is what I needed from my business leads - if I could get those from cold calling twenty seven to fifty prospects; meeting with them; and closing sales that met or exceeded my annual sales goals I was happy with those results.
If that is the position you find yourself in now you can create your own call list - jot down the names of companies you really, really want to do business with; look through the phone book to create a second list; then practice your cold calling tips, techniques and scripts on the second list.
When you have caught the rhythm of the call process and feel rock-solid in your cold calling, then call the prospects on the first list and have a terrific year of selling.
If on the other hand you are in a position to make more cold calls; to handle bigger results; and like the majority of sales professionals you rely on cold calling to meet 80% of your annual sales goals then you are ready to capitalize on on even more leads and more selling success. As you build your lead generation strategy, you can get-up-to-speed with a select-few, free, whitepapers.
With a list of ideal prospects the majority of your cold calling time can be spent talking with prospects that "look just like" your current happy clients.
Keep in mind that software developers are becoming more focused on meeting the needs of salesmanship. In the same way that the software market is presenting effective cold calling patches so that CRMs actually serve sales professionals - b2b lead generation software developers are learning how to present presenting leads that fit your "ideal client profile."
---
Recommended Resources
Lead Generation for the Complex Sale: Boost the Quality and Quantity of Leads to Increase Your ROI

Take the Cold Out of Cold Calling

Here is a wide selection of no-cost white papers having to do with b2b lead generation success factors. These documents are updated weekly, so come back often and take a peek.


---
Related Articles
Your Business to Business Marketplace Requires a Territory from Your List
Business to Business Lead Generation with the NEW Google
---
Return from b2b Lead Generation to Cold Calling Top Dogs Home Page