"ACT CRM Software: What Small Businesses Must Look For"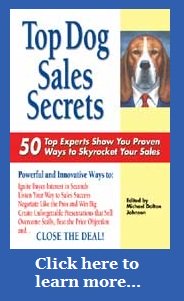 ACT CRM Software is known as the CRM small business choice. When business expands beyond one person's ability to remember the names of customers, this is frequently the software solution of choice to replace that person's memory!
Most of small businesses start the process of organizing memory with some kind of easily accessible, even off the shelf tool such as Outlook Contacts, Gold Mine Software, or ACT CRM Software. These work for a while - a short while - but just don't satisfy the needs of small soon-to-be-medium-size business.
As business continues to grow, customers call with questions and your eyes open to the fact that everyone who answers the phone doesn't have easy access to customer information. Worse yet the customer is waiting on hold while you try to figure out how to respond to your reason for existing - your customer. Yikes!
Small to medium size businesses want access to the same software tools the Fortune 500 companies have but don't want a full time Information Technology (IT) staff to service the software.
You know what you want ACT CRM Software to do:
1. Allow you to find answers to your customers' questions ... with the click of a few keyboard keys.
2. Get rid of the problem that information is on each employee's personal list or unique database ... and begin one common database that everyone can access.
3. Eliminate the challenges of figuring out all of the technical aspects of using the system ... left to their own devices each employee seems to input information in whatever format is easy for them to enter ... resulting in inconsistent information and information that is unavailable more times that not.
4. Ensure that whoever is entering information doesn't blow it off ... and that your customer data is up to date.
The next wish list is a more high-level decision-maker's kind of wish-list. You want your ACT CRM to tell you at-a-glance:
1. How many calls are being made by each sales representative (Sales Activity Measurement)
2. How many deals your sales representatives are currently going after (Sales Pipeline Management)
3. How to get your business message in front of more people, more often (Marketing Automation)
If you have bought an off the shelf version of ACT CRM Software you know that it isn't easy to use ACT! to mine the information from your business list.
However, if you love ACT! you have other options that allow you to customize this kind of software to meet your business needs. ACT Consultants can reconfigure your software to meet many of your needs and flexible-online systems are available to make customize ACT CRM Software so that your unique business needs are met.
Whichever route you go ...
Start with a plan of the information you really want to track in your business. Commit that plan to paper so as you evaluate ACT CRM options you don't get dazzled by all of the bells and whistles ... and unwittingly go down a trail of buying what you don't need.
Marriott, of the hotel chain, said "Success is in the systems. The devil is in the details!" So, take your time to think your plan through thoroughly. The time you take upfront to chart out your cold calling, sales, marketing, and customer service processes will pay off later.
You want data input to be stupid simple so instead of spending time figuring out the ACT CRM technology your people are focused on selling. Collect only information you need to impact your bottom-line.
When it is time to fill in the details of your plan's cold calling scripts, check out the information on this site.
Recommended Resources
Take the Cold Out of Cold Calling

Here you will find valuable (free) white papers. However, they are updated weekly so check them out now and come back often!
CRM White Papers
Driving Superior Business Results with Performance Insights
Lead Generation for the Complex Sale: Boost the Quality and Quantity of Leads to Increase Your ROI
---
Related Articles
CRM Definition
CRM Software System: What Small Businesses Must Look For
Art of Cold Calling: Critical to Your CRM's Success
---
From ACT CRM Software to Customer Relationship Management System Page